Directions to My Office
I have recently opened an office at 2666 Route 23 in Hillsdale, N.Y., where I can meet with individuals and couples.
The building is on the south side of Route 23, a block east of Crossroads restaurant. There is parking in the rear of the building, with a stair up to the main floor deck. My office is on the left.
I share the building with Mirror, Mirror – a consignment clothing store. Their sign makes it easy to find, but the office and store are completely separate.
The office is comfortable and quiet, so we can say whatever we need to in privacy.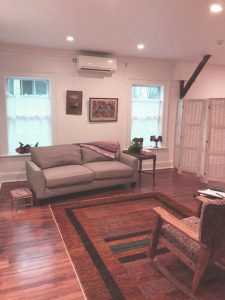 Hillsdale is about 17 miles from Hudson, 17 miles from Great Barrington, and 20 miles from Chatham. Here is a map.